Views on KFC's use of disposable wooden spoon
In fact, whether it is a spork based on a combination fork and spoon made of bamboo, corn and sugar cane, or a disposable wooden spoon, they are all biodegradable tableware. The tableware made of this material can be biodegraded at room temperature, is compostable, and the decomposition time is only 18 months, and it will not cause adverse effects on the environment.
Especially disposable wooden spoons without any chemical cotaed, originating from nature and back to nature.
Because with the harsh development of the environment, the impact of plastic waste on the environment is becoming more and more serious. So this decision of KFC is of great significance, because at least 40 million pieces of plastic tableware waste will be reduced, and this is only for at least Canada. If the global KFC branches are added, it will have great significance for the change of the environmental protection tableware industry.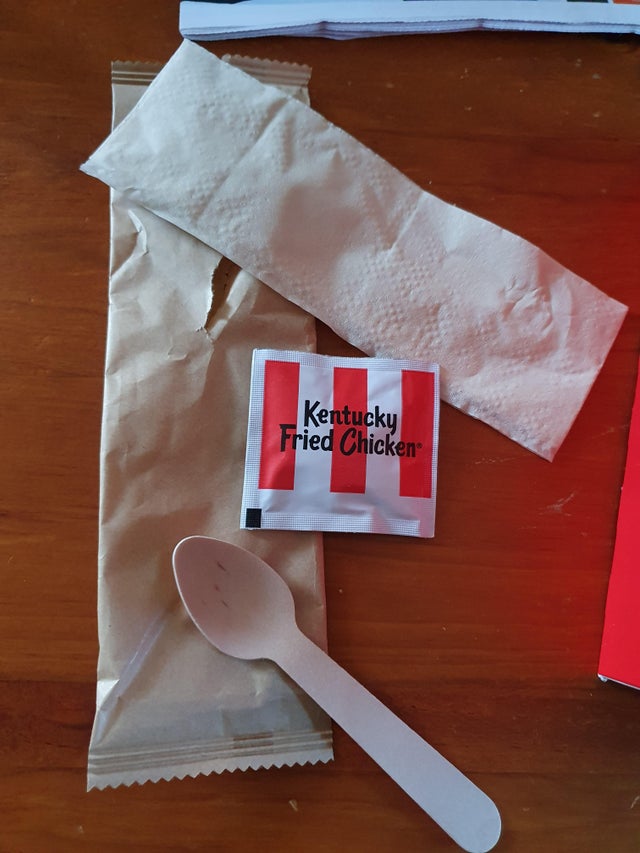 Speaking on the development, KFC Canada president and general manager Nivera Wallani said: "Moving to a compostable, fibre-based cutlery is one of many highlights in our journey to eliminate harmful plastics and waste from our business. We hope this sets an example for the food industry and keeps us collectively moving forward."
From last year to this year, every decision of KFC is promoting the concept of their "sustainable development plan", and the expectation of the plan is to make plastic packaging recyclable or reusable by 2025.
For example, KFC claimed in 2021 that they had replaced plastic straws with fiber straws, and replaced 10 million plastic bags and 22 million Styrofoam containers with degradable fiber materials.
Of course, there are also reasons for the implementation of the ban on plastics, such as the ban on plastic tableware and straws in South Australia. So the beginning of a process of banning more single-use plastics over time.
And KFC's various plans are just a microcosm of the global promotion of environmentally friendly tableware. At the beginning, I believe that whether it is KFC, catering supplies distributors, or final customers, we all hope to improve the environment with every measure.