What are catering Supplies
Catering supplies, as the name suggests, are the equipment used in catering, dinner plates, tableware, food decoration supplies etc.Among them, except for catering equipment, other catering supplies mostly belong to the disposable category. Among the disposable catering supplies, with the implementation of the plastic ban, increasing use of biodegradable disposables.
There are many types of catering supplies, so when making a choice, how to save money is the focus of many parties, wedding planning and other customers.
First of all: if it is catering equipment, you can consider leasing it. Because the price of many catering equipment will be more expensive and the frequency of use is not much, so it is more cost-effective to rent;
Secondly: Regarding the dinner plate, you can choose disposable sugarcane pulp, which is a mainstream material for disposable dinner plates. Both environmentally friendly and convenient;
Of course, there are also options for disposable knives, forks, and spoons. Basically, sugarcane pulp cutleries, bamboo utensils, wooden cutleries, and paper utenils can be considered. Disposable wooden knives, forks and spoons are currently the most commonly used.
Other simple food decoration items such as bamboo skewers, such as dessrt cup, sushi boat, etc., can also be made of sugarcane pulp or palm leaf.
Except this, the most parts are taking away food container, mostly based on kraft paper and sugarcane bagasse.
The catering supplies categories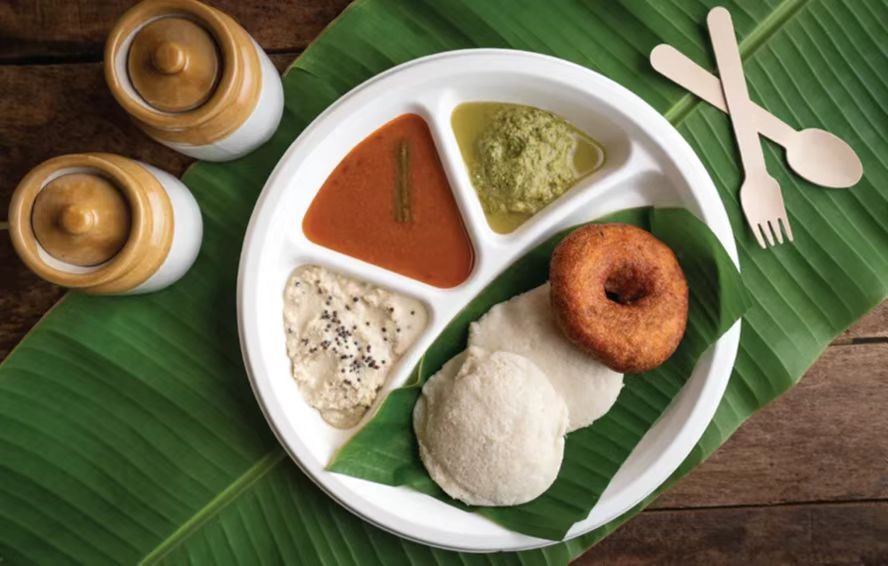 What factors should be considered when choosing.
If the purchase volume is relatively large, it is recommended to choose a comprehensive company to purchase, but it is not recommended to choose a retailer. Because this kind of retail catering sellers are usually more expensive, and the customization ability is relatively poor.
With the diversification of food supplies, customers are paying more and more attention to product design and environmental protection features. Therefore, on the premise of saving costs, we can comprehensively consider whether the supplier's product supply chain is complete, whether the product category is rich, and whether it is acceptable. Customized logo or brand, whether to accept small orders and other factors.