We are a catering & disposable catering supplies from China.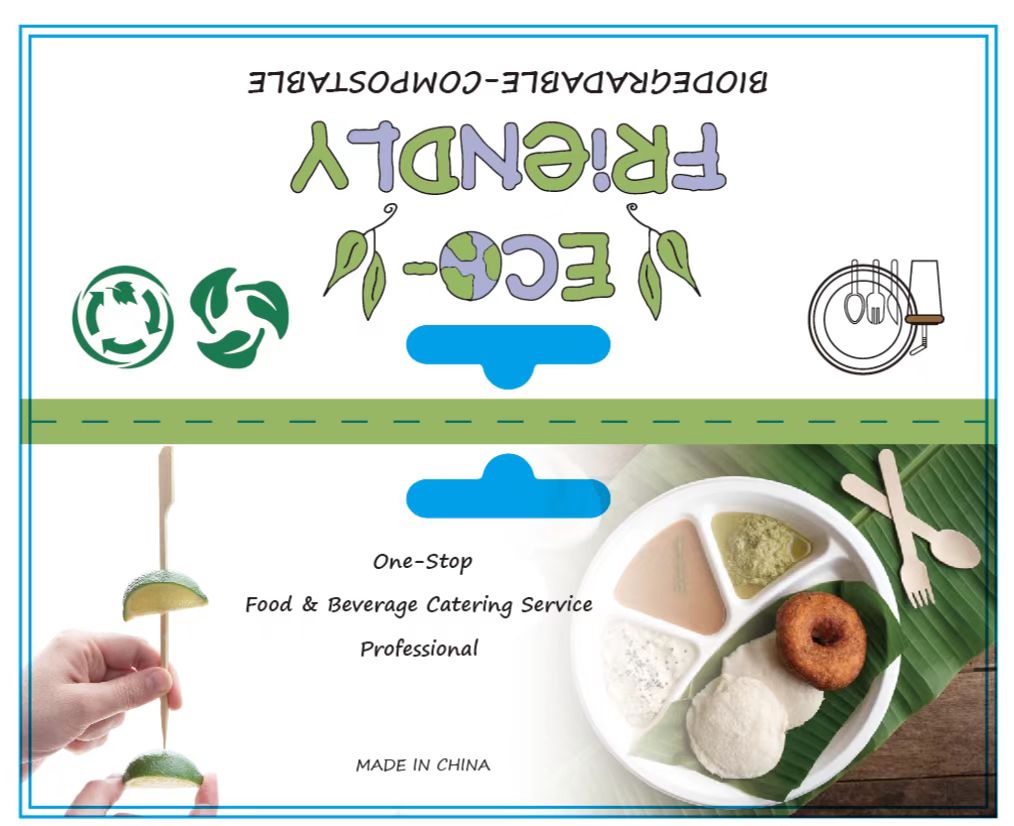 The full name of JFB Craft is HEFEI JFB CRAFT CO.,LTD. Founded in 2012 and have 10 years of experience in the production of bamboo skewers. Food containers are currently another important product category for us.
We currently own 2 factories. One of them is a factory that produces wooden cutlery and wooden coffee stirrers. The monthly output of wooden tableware is 10*40HQ;
The other is a factory that produces various bbq skewer,appetizer picks,bamboo bead picks,bamboo heart skewers, bamboo ring picks,also with sushi roll,bamboo baskets. For these products, most of categories are handmade.
Cooperate with us, can you get ?
At present, our disposable wooden cutlery sells well in Europe, America, and the Middle East. Whether it is custom packaging or neutral packaging, we are very experienced. Our hand-woven bamboo basket series are also popular in Japan, and our food decoration bamboo stick series are more diverse and fashionable.
On the left is our own custom card head packaging, which is suitable for our bamboo sticks, wooden utensils and other products.
In addition, we currently also provide customized services for Amazon, eBay and other C-end sellers:
Such as the paper cups & coffee stirrers; the sugarcane bagasse plates and biodegradable cutleries;
Such as the cake paper liners & decoration picks; the bamboo steamer with paper liners.
We have also tested the products for relevant food-grade reports, such as FDA, LFGB. Considering the environmental protection of raw materials, we also require the FSC traceability of bamboo and wood. Meantime, we have also done relevant social responsibility system certification for the factory, such as BRC, BSCI, SEDEX, etc.
Therefore, whether it is in terms of products, raw materials or factory capabilities, our system and supply chain are quite mature. If you choose to cooperate with us, you will not have any worries.
Considering of convenient, we have also add the hotel hospitality supplies, food and beverage supplies to complete our product line.
And these product series are not only rich in product categories but also allow our customers to choose one-stop. Our aim is to serve.
So if you are interested in us, please send RFQ to us. No lowest price, only higher standards of service can impress our customers, and this is what we are pursuing.